HOME
> services > Corporate Real Estate
Corporate Real Estate
Corporate real estate is the real property held or used by a business enterprise, organization or institutions for its own operational purposes and also as an investment holdings. A corporate real estate portfolio typically includes a corporate headquarters and a number of branch offices, and also various manufacturing and retail sites, land banking & etc. Our Corporate Real Estate division strive to serve the corporate real estate segments as below:
Corporate office & office space.

Commercial & retail – commercial & Retail buildings, showrooms, hotels and malls.

Industrial - Warehousing, factory, godown & purpose-built industrial building.

Land – Development land, agriculture , industrial , commercial , residential, petrol & etc.
Corporate client list
1. TOP GLOVE CORP BERHAD
2. DIGI COMMUNICATION
3. MAN TRUCK (VOLKSWEGEN)
4. SUZUKI AUTOMOTIVE
5. AMFIRST REIT
6. EDEN INC BERHAD
7. AXIS REIT
8. EKOVEST BERHAD
9. GLOBAL ORIENTAL BERHAD
10. PARAMOUNT CORPORATION BERHAD
Key People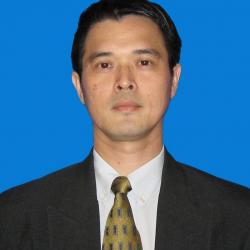 Designation:
Head, Corporate Real Estate Division